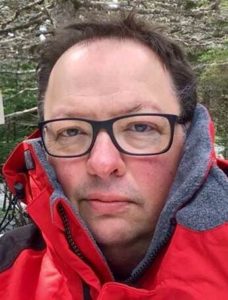 During a routine doctor's visit, Brian presented his physician with a short list of health concerns. Along with his recent diagnosis of Type Two diabetes, he had also started to experience anxiety that was getting in the way of his work.
"I thought I'd been managing it well, but my doctor was concerned that everything was piling up on me," says Brian. "She suggested I try the Bounce Back program."
People like Brian who experience mild to moderate symptoms of depression, low mood and stress are a perfect fit for Bounce Back. Through a combination of workbooks and telephone-based coaching, users learn proven cognitive-behavioural therapy strategies for overcoming difficulties like inactivity and unhelpful thinking.
As an electrician, Brian appreciates the importance of having the right tools for a job. Through Bounce Back, he was able to develop strategies that he now draws on when negative feelings come up.
"The content of the workbooks and the effort I put into them I found were very productive," he says.
"It was amazing how much they directly related to the issues I was having. And it gave me the tools to work through them."
For Brian, the results of the program were so impactful that he has started recommending it to his own friends and family members. He reinforces the fact that depression and anxiety aren't anything to be ashamed of; they're simply health concerns that can be improved with the right treatment.
"My friends keep telling me about trying to deal with stress and everything in their lives, and the answer isn't to suck it up."
"The answer is, 'find a way to deal with it.' And that means reaching out for help," he says.
Bounce Back is available by physician referral to adults living in BC. To learn more about how you can access the program, talk to your regular doctor or visit our Bounce Back page.