Let us help you build a mentally healthier workplace
Essential workshops for every workplace
1 in 5 of us will experience mental illness this year. All of us benefit from environments that support our mental well-being.
Getting help can be difficult due to costs of treatment, access and stigma. Workplaces can help.
From all-staff presentations to building specialized skills, work with us to ensure your employees and members get the support they need. A psychologically healthy and safe workplace is within your reach..
Click on a workshop below to learn more, see our Workplace Training brochure or see our upcoming workshops and training events.
Want to keep updated on all things workplace mental health? Subscribe today!
Did you know?
For every $1 invested in workplace mental health, the median yearly return is $1.62.
Interested in hosting a workshop? Contact us
Our team can help plan the right training for your organization
Mental Health at Work Workshops
Mental Health at Work (MHW): Awareness
Help workers gain comfort in talking about mental health and mental illness and explore practical ways to build resiliency.
MHW: Managers, Supervisors and Union Leaders
Learn about mental health in the workplace, steps to supporting individuals, and how to improve psychological health and safety in your workplace.
MHW: On the Front Line
Give your frontline staff the tools they need to work with clients or members of the public showing challenging behaviours or signs of distress due to stress or mental illness.
MHW: Resiliency During Unusual Times
Learn how you can build resiliency in the midst of the COVID-19 pandemic.
MHW: Compassion Fatigue
Build an understanding of compassion fatigue and how to use the ABCs of prevention: Awareness, Balance and Connection.
MHW: Responding to Crisis at Work
Better understand crises and gain the knowledge to recognize and respond to conflict and difficult situations while working with the public.
Psychological Health and Safety Workshops
Introduction to Psychological Health and Safety (PHS)
Learn how to promote mental health and protect workers' psychological safety in the workplace from an occupational health and safety perspective.
PHS Supporter Training
Build the foundational knowledge required to begin addressing psychological health and safety in your workplace. Gain an expert overview of the core concepts and components of the National Standard of Canada for Psychological Health and Safety in the Workplace, the benefits of addressing PHS and initial steps for improving PHS in the workplace.
PHS Navigator Training
This training will give you the skills to implement the National Standard of Canada for Psychological Health and Safety in the Workplace. Developed to provide an experiential learning opportunity, this training prepares agents to assess readiness for change, apply tools to analyze psychological health and safety, and prepare an implementation plan.
Understanding Addiction
Online staff training
Equip frontline workers and volunteers with knowledge, skills and attitudes to confidently help people who face challenges with addiction.
Responding with Respect
Workplace mental health skills
A highly effective workshop designed to help managers reduce the negative impact of mental health problems in the workplace.
Courses for Individuals
Professional development opportunities open to the public
We offer courses and webinars throughout the year. Register today!
Meet Our Certified Trainers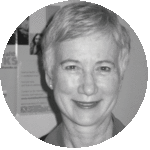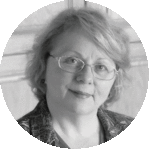 Margaret Tebbutt, MA
Margaret Tebbutt is Senior Consultant, Workplace Initiatives, for the Canadian Mental Health Association, BC Division. In addition to workshops, Margaret delivers presentations on strategic approaches to workplace mental health at conferences. Prior to joining CMHA in 2005, she held positions as Senior Advisor, Executive Development for the University of British Columbia Sauder School of Business; Director, Client Service Delivery with Western Economic Diversification Canada; and in Canada's foreign service at embassies abroad.
Margaret graduated from the University of Montpellier (France) with a Maïtrise ès letters (MA). She also completed executive training through the National Defence College Defence Resource Management Program, UBC Sauder School of Business, and the Canadian Centre for Executive Development.
Lucette Wesley
Lucette is a consultant and CMHA Master Trainer in various workplace mental health programs and the Psychological Health and Safety Advisor program. She understands the impact presenteeism, absenteeism, and disability has on an organization and the challenges managers face in addressing these, particularly in the area of workplace mental health.
Lucette has over 25 years of experience as manager/director of large disability claims operations responsible for up to 200 staff. Her expertise in disability management, her personal lived experience and her broad understanding of related fields is the foundation for providing support and innovation in psychological health and safety in workplaces. She was selected as one of the top 50 Women of Influence in the Canadian Insurance Industry by The Insurance and Investment Journal in 2014.
Lucette has been a long-time supporter of the CMHA as a Steering Committees member for the Bottom Line Conference and Women & Wellness events. She is Past President of the BC Collaborative for Disability Prevention and the BC Lymphedema Association where she previously was an Editorial Board member for the national magazine Pathways. Lucette has actively promoted and supported mental health initiatives in past workplaces and the external community.