Recommend PACT for Your Community
May 2023
Peer Assisted Care Teams (PACT) are here to help community members find the support they need during a crisis. CMHA BC is leading and advocating for a community-led response to mental health crises called PACT. PACT provides an alternative to police and shifts BC's crisis care to a community-based, client-centered, trauma-informed response centered on the mental health and well-being of the affected individual, their family, and their community.
Teams include 2 trained individuals:
(1) Trained peers (civilian/community member) with lived and living experience/expertise of mental health and/or substance use challenges
(2) Mental health professionals; both offering culturally safe and trauma-informed responses to people experiencing a mental health crisis
CMHA BC is searching to add 7 more communities to the PACT Provincial network. The Province of BC announced funding for 10 community-led teams administered by CMHA BC and 2 teams led by Indigenous-led organizations. Any member of the community can engage in this process through Recommend Your Community.
"Crisis situations that are met with community-based care prevent the criminalization of our communities' most vulnerable people. These new peer-assisted care teams will support people in distress and connect them to the services they need, while freeing up valuable police resources." said Sheila Malcolmson, Minister of Mental Health and Addictions.
Recommend your Community Process:
Any member of the community can submit their recommendation through the online form
CMHA BC will review every inquiry submitted through the online form
CMHA BC will begin to conduct preliminary research and connect with key stakeholders to assess readiness based on the Community Readiness Checklist
In partnership with the Province of BC, communities will be announced and community engagement will begin to further inform the process

3 New Communities Announced: Early Summer 2023 (Inquires must be received by Spring 2023)
4 New Communities Announced: Winter 2023 (Inquiries must be received by Fall 2023)
Is Your Community Next?
1. View and download the Community Readiness Checklist to learn more
2. Recommend Your Community today
3. Learn more about PACT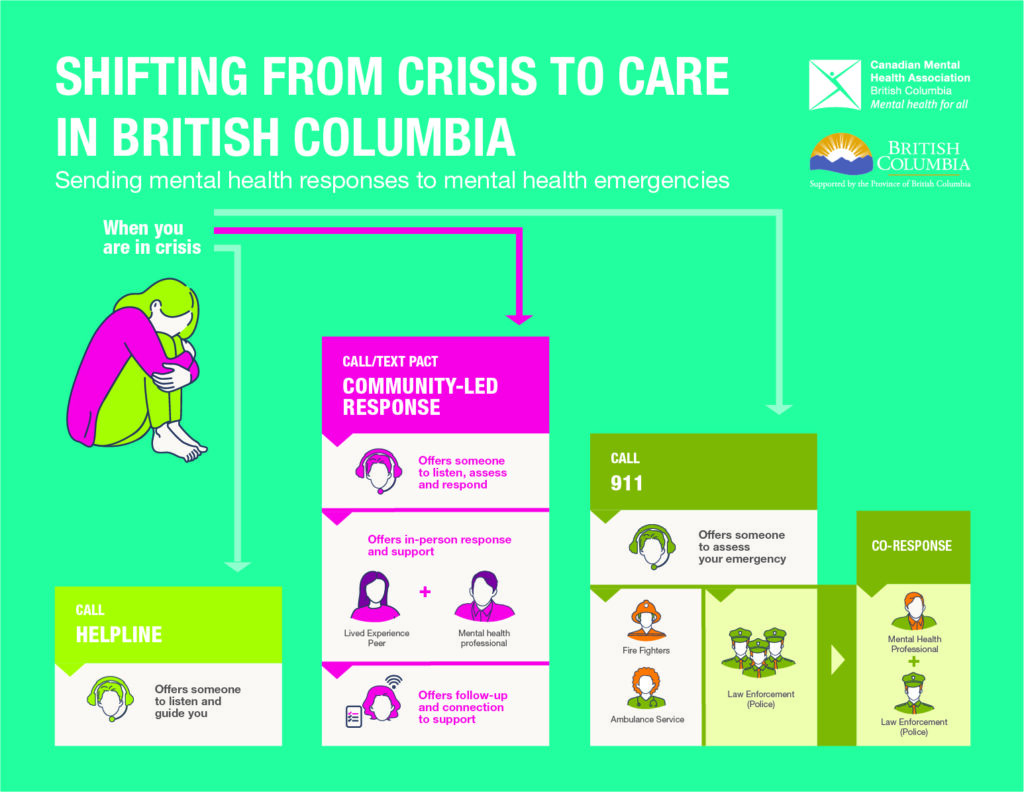 "A peer-integrated response is essential. Over and over, people with living experience of mental illness and substance use have asked us to stop trying to fix them and just make space to hear them. Our team deploys a peer and a mental-health professional to visit with people in their home. We learn about their journey and start building a meaningful relationship with an individual and their family. As we walk with them, we give them help and hope for a new vision of the future." – said Julia Kaisla, Executive Director, CMHA North and West Vancouver Branch – North Shore PACT