On Tuesday, October 4, 2022, the Canadian Mental Health Association, BC Division invited all Victoria City Council Candidates to participate in our Victoria City Council Election Forum: A Mental Health Dialogue, moderated by Capital Daily.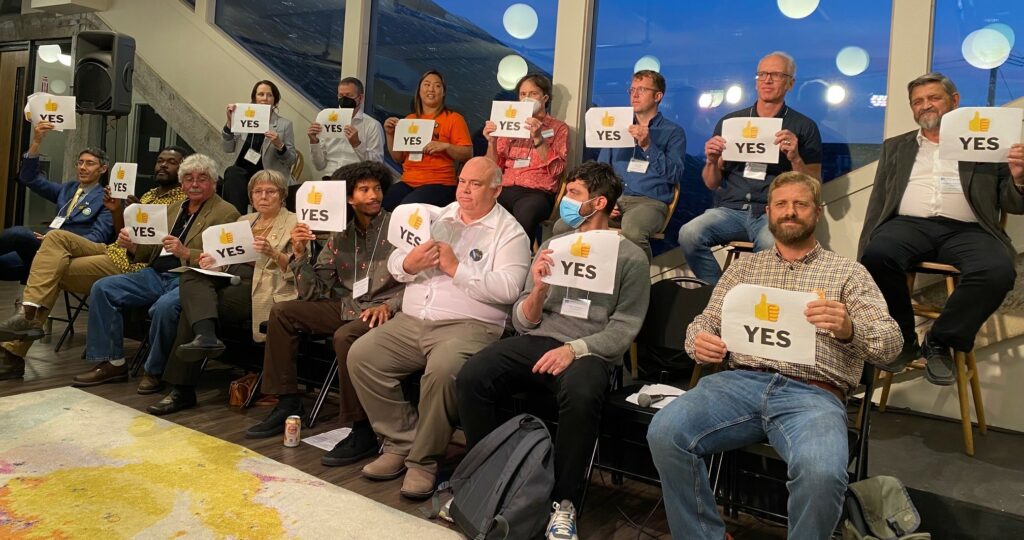 This forum provided candidates with an opportunity to publicly discuss issues related to mental health and well-being in the capital city and share their commitments to support mental health and safer substance use at the municipal level. Topics discussed included mental health and substance use, housing and homelessness, and community safety.
A total of 15 candidates were present, including Jeremy Caradonna, Chris Coleman, Matt Dell, Marg Gardiner, Stephen Hammond, Ben Isitt, Jason Jones, Muller Kalala, Susan Kim, Krista Loughton, Steve Orcherton, Khadoni Pitt Chambers, William Scott, Dave Thompson, and Tony Yacowar. To learn more about the event and watch the Livestream recordings, please see Capital Daily's coverage.
CMHA BC provided those who were not in attendance an opportunity to submit a written response to the same questions. We received 6 complete submissions from, Anna King, Gary Beyer, Rob Duncan, Tom Braybrook, Sandy Jenzen, and Susan Simmons. Read the submissions.
In addition, candidates were provided a tool on best practices in supporting mental health and well-being for local governments to support newly elected officials and ongoing advocates and to encourage dialogue around mental health in our communities.