Support our work – Blue Wave is driven by donations
We are so appreciative of all the donations we receive – the Blue Wave program would simply not be possible without these funds. Blue Wave relies exclusively on grants and donations to do its important work. We receive no government or core annual funding. Every dollar you donate is put to good use in supporting youth mental health. You can support Blue Wave and youth mental health by clicking the Donate button.
Past Funders

Bell Let's Talk
We were thrilled to receive $15,000 from Bell Let's Talk in 2013. Bell's multi-year charitable program is dedicated to the promotion and support of mental health across Canada. At Blue Wave we want to inspire young people to talk about what they are going through, to share their daily struggles and to not feel ashamed about the way they are feeling. We were delighted to be supported by an initiative that encourages dialogue about mental health.
---

Coast Capital Savings
In November 2014, Coast Capital Savings gave $29,475 to support the 2015 Living Life to the Full for Youth courses. Coast Capital Savings, through their Young Leaders Community Councils, provides grants up to $30,000 each to organizations with mandates that align with the credit union's community promise to build a richer future for youth in their communities. The promise is based on four guiding areas of focus: education; family and social connections; financial well-being; and health.
---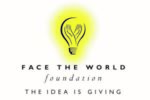 Face the World Foundation
Since 1991, Face the World Foundation has been providing funding to non-profit organizations that aim to affect lives in a direct and meaningful way. Particular focus is given to programs offered throughout the Greater Vancouver area which provide critical support to children and adults of all ages; from food-security, stable housing, recovery programs to student bursaries. For three years, the Janice Lee Blue Wave Bursary was sponsored by Face the World Foundation in honour of Glenn McPherson.
---

Ismaili Walk 2015 and 2016
The Ismaili Council for BC chose to partner with VGH & UBC Hospital Foundation, as well as CMHA BC, for the Ismaili Walk 2015 & 2016. The walk raised awareness and funds for mental health in British Columbia, with support directed to VGH & UBC Hospital Foundation's 'Joseph and Rosalie Segal Family Health Centre' capital campaign, and through the Foundation, to CMHA BC's Living Life to the Full for Youth program.
---

KidzFirst Canada
KidzFirst Canada's after-school program enables youth to overcome barriers in their lives and to empower their future by providing them with the tools for social awareness, inclusion and expression; through the arts, healthy living activities and community enrichment projects. Their vision is that all youth can have the confidence to build and influence positive leadership in their communities and beyond.
---

Kiwanis Club of Vancouver
Kiwanis Club of Vancouver is a volunteer-driven service club dedicated to bettering the lives of children and youth across the city. By providing young people with opportunities to build self-confidence as well as develop teamwork and leadership abilities, they are helped to become the leaders of tomorrow. They have been serving the children of Vancouver for over 90 years.
---

RBC Children's Mental Health Project
In December 2013 we were awarded a $10,000 gift from the RBC Children's Mental Health Project. RBC's multi-year philanthropic commitment to support community-based and hospital programs that reduce stigma, provide early intervention and increase public awareness seemed like the perfect fit for Blue Wave.
---

The Hamber Foundation
In 2014 our Janice Lee Blue Wave Bursary was funded by the generosity of the Hamber Foundation, who since 1965 have given over $12 million to projects across BC. Their 2013 gift went towards helping young people in BC who have experienced mental health or substance use issues and wish to go on to higher education.
---
The Morris Foundation
Thank you to the Morris Foundation for providing funding for the Living Life to the Full Youth Course between July 2018 – July 2021
---

Vancouver Foundation
Vancouver Foundation supported our efforts to increase connection and resiliency among BC youth by granting $45,054 over two years to support the 2015 and 2016 Living Life to the Full for Youth courses. This generous grant enabled us to train new young adult facilitators and deliver the course to hundreds of BC youth.