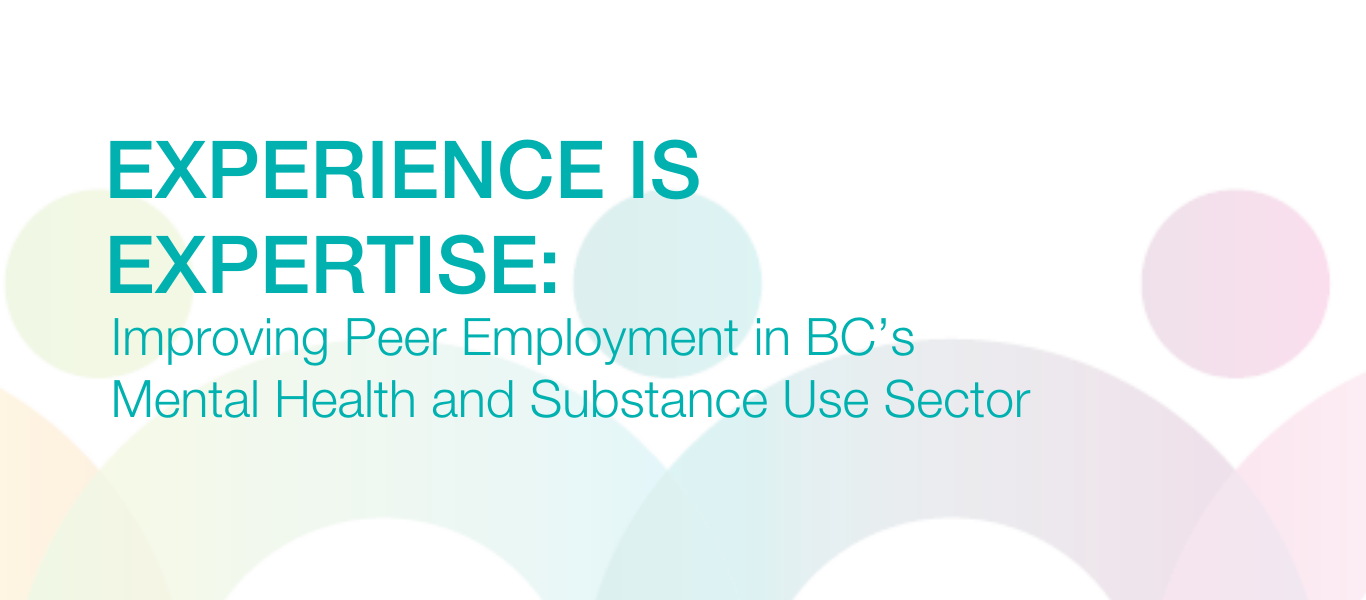 From Spring 2020 – Fall 2023, CMHA BC undertook a community-based research project to assess the readiness of BC's mental health and substance use sector for co-production, or equitable partnerships between peer and non-peer colleagues in the design, development, delivery, and evaluation of policies, programs, and systems. Using a mixed methods approach, the research team combined a literature review of peer employment practices, an environmental scan of peer positions, surveys to peer employers, and interviews with peer workers to understand the current state of and best practices for peer employment in BC's mental health and substance use sector.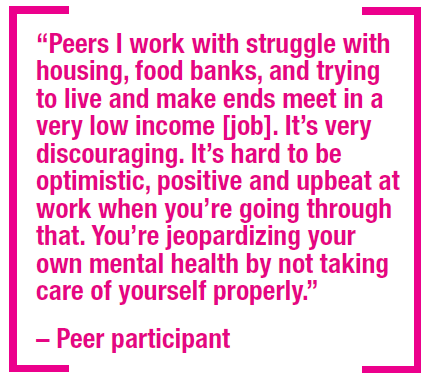 We found that peers are inadequately paid, barred from participation at their work sites, forced to tolerate prejudicial beliefs about their lives and abilities, and stuck in service provision roles that marginalize their voices and viewpoints. Social inequity, exploitation, stigma, and discrimination are significant barriers to the realization of meaningful participation and partnership.  
The Peer Employment Report provides recommendations to the provincial government to enhance peer work and empower peers at a system level, while the accompanying resources support improving peer employment conditions at an organizational level. Only through achieving sector-wide co-production will the valuable contributions of peers successfully permeate all levels of the mental health and substance use sector, thereby improving service delivery across the sector and improving outcomes for British Columbians who experience mental health and substance use challenges.